Co-Active Leadership and Coaching: A Look at the Co-Active Training Institute (CTI)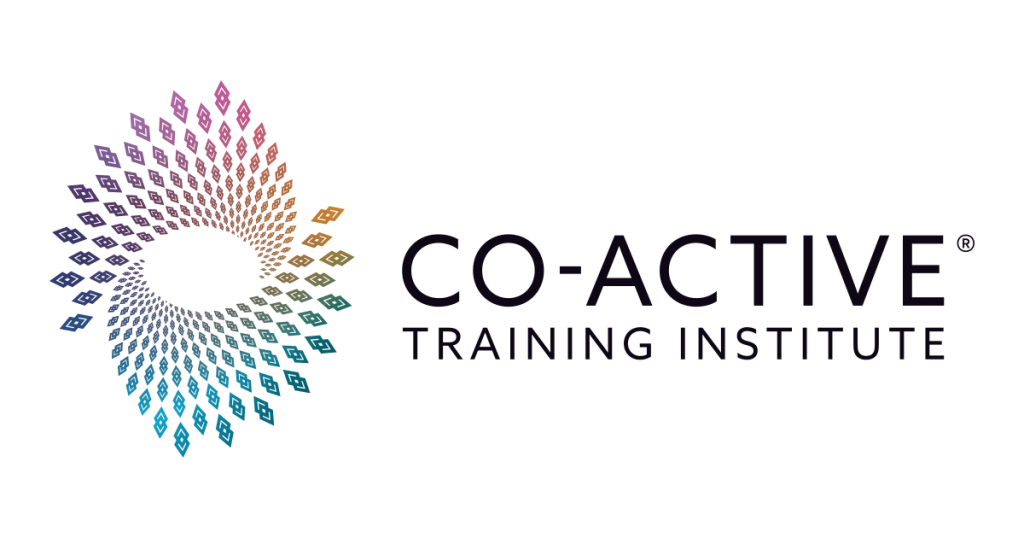 Leadership and coaching are critical skills in today's rapidly changing world. With the rise of globalization and technological advancements, the way we lead and coach others has had to evolve. The traditional model of leadership that relied solely on authority and control is no longer effective. Instead, a more collaborative, empowering and inclusive style of leadership is required. That's where the Co-Active Training Institute (CTI) comes in.
A Little About CTI
For over 30 years CTI has been working with coaches and leaders around the world, helping them navigate toward stronger relationships, integral solutions, and creating meaningful impact in the world. The work they do goes beyond training. Through ground-breaking teaching methods and a global network of world-class faculty and partners, the Co-Active difference delivers contextually relevant and experiential learning that ignites transformation and a life-long journey developing the deepest expression of leadership in each human being.
If you would like to know more information visit https://coactive.com/
The Co-Active Model
CTI provides a unique approach to leadership and coaching that focuses on the power of relationships, connection and collaboration. The Co-Active Model, developed by CTI, is based on the principle that everyone has the potential to lead and be led, and that all parties involved in a relationship have an active role to play.
While researching different places to get my coaching certification, I was struck by the transformative power of the Co-Active Model. The program was a life-changing experience that challenged me to rethink the way I lead, coach, and interact with others. Over the course of the year, I was introduced to the key concepts of Co-Active Leadership and Coaching and had the opportunity to practice and apply these skills in a supportive, experiential learning environment.
Why Choose the Co-Active Training Institute?
The first thing that struck me about CTI was the focus on creating a safe and inclusive learning environment. The trainers were incredibly warm and supportive, and they created a space where everyone felt comfortable sharing their thoughts and experiences. This made it possible for me to connect with my fellow participants and to build deep, meaningful relationships.
One of the key components of the Co-Active Model is the focus on self-awareness and personal growth. CTI places a strong emphasis on helping individuals understand their own thoughts, emotions and behaviors and how these impact their relationships with others. Through a combination of self-reflection and feedback from others, participants are able to gain a deeper understanding of themselves and to identify areas for growth.
Another key aspect of Co-Active Leadership is the emphasis on collaboration and partnership. CTI believes that the most effective leaders are those who are able to work with others to achieve a shared goal. This requires a deep understanding of the needs, motivations and perspectives of others, as well as the ability to communicate effectively and to build trust. Through interactive exercises and simulations, participants are able to practice these skills and to learn how to lead in a more collaborative and empowering way.
CTI Places a Strong Emphasis on Empowering Others to Lead and Be Led.
The Co-Active Model recognizes that everyone has the potential to lead, regardless of their position or title, and that leadership can take many different forms. The program provides participants with the tools and skills they need to empower others and to create a culture of leadership within their organizations.
Overall, my experience at CTI was truly transformative. I came away from the program with a deeper understanding of myself, a renewed appreciation for the power of relationships, and a set of skills and tools that will help me lead and coach others more effectively. If you are looking to become a more effective leader or coach, I highly recommend the Co-Active Training Institute. Whether you are just starting out or have been in the field for years, CTI has something to offer.
In conclusion, the Co-Active Training Institute is a unique and powerful training institute that provides a fresh perspective on leadership and coaching. With its focus on self-awareness, collaboration and partnership, and empowering others to lead, CTI provides participants with the skills and tools